Our Service
Our Service to clients involves a process they go through: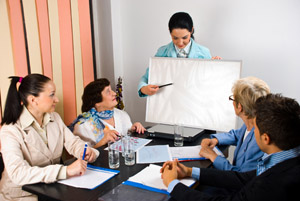 1) We offer one hour complimentary consultation to listen to your needs and concerns, and to see if there is a need for our services. If the answer is "yes", then:
2) We schedule a follow-up appointment in which we ask you to bring copies of financial statements and documents that are relevant to your case. At this time we look into your situation deeper and discuss our fees associated with the actions we propose to take. There is still no charge for this appointment. If we agree to continue, then the real process begins: This process is explained under Circle of Financial Health
3) With no propriety products to sell, investment banking relationships to promote, or any other business conflicts to get in the way, we are free to provide truly unbiased recommendations. We are backed by over 300 strong home-office staff as well as researchers of the many financial institutions with which we deal.