Circle of Financial Health >> Plan
Plan
PLANNING is the first phase of our financial planning process. Here we deal with family situations and your individual needs. Click on each of the buttons below to see some of the issues relating to that particular group.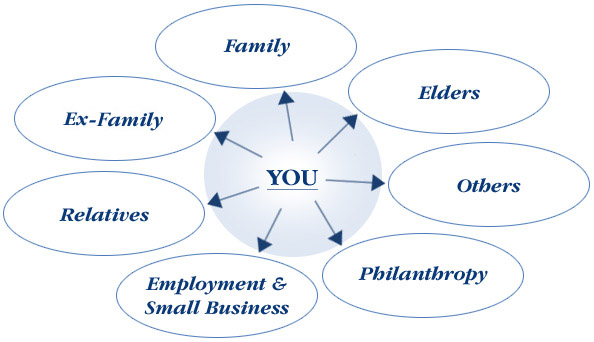 Unless you live on a deserted island, you are likely to be surrounded by people having an interest in your financial health
Some of the issues that may come up during the planning phase:
Elder care, Wills, Inheritance, Medicare, Nursing, Estate planning.

Family trusts, Beneficiaries, Insurances, Educational funds,

Relative's participation in elder care or inheritances,

Jobs, Business, Health issues,

Retirement planning, Wealth creation, Savings, Depth management

Issues specific to your individual case.

Proper credentials, years of experience, competence, dedication, and total integrity are among the values we bring to the table when you enlist our services.

Marika will work in close cooperation with your Attorney and CPA for your benefit. She is a sought-after speaker by attorney groups regarding the financial aspects of their service.