Circle of Financial Health >> Plan >> Family
Family
If you are married, your spouse and children are at the core of your life. Their present and future well-being must be protected should something happen to your health or productive ability. There are hosts of issues we must deal with, among them: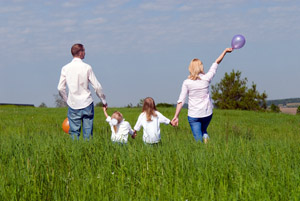 Their survival in case of loss of your income (Death, disability, loss of job, etc.)

Life insurance, health insurance, other protective measures

Educational funds, student loans

Beneficiary issues, business continuation

Family Trusts

Of course these questions are also valid in the reverse: What if something happens to your spouse?
Nobody plans to fail, but most people fail to plan. You would be surprised to know how many lawyers die without a will, and how many business people spends long hours on their company's finances but less than a few minutes on their own financial affairs. The lesson is obvious: Plan before planning becomes too late.