Circle of Financial Health >> Plan >> Elders
Elders
Your elders, (parents, grandparents, uncles, aunts) pose special problems to you. They could be young(-ish), old, rich, poor, healthy, sick, alone or with large family around them. If you don't want to forget about them you will likely to have a growing problem on your hands. Those could be: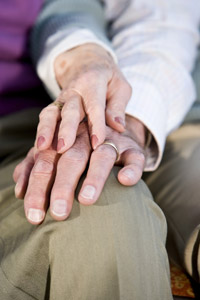 Inheritance -- Estate succession questions

Do they have an Estate Plan? Is it the right one and current?

Are the beneficiaries named correctly? (Is it you or a long deceased brother?) Do you have copies?

Who are their Attorney, CPA, Financial Planner? Do you know them?

Are the titles to their Real Estate, investments, retirement plans in order?




Elder care – health issues

What is the plan for diminished capacity?

Do they have Long Term Care Insurance? What kind?

Medicare, Medicaid, Prescription drug coverage?




Income flow

Social Security?

Pension?

Investments?

Government support?
One of the greatest concern older people have is to live out their life in dignity. They don't want to be a burden on you, they prefer to remain self sufficient as long as possible and pass down their remaining wealth in the most efficient manner. We never forget this when we deal with elder issues.
Remember the saying: "An ounce of prevention is worth a pound of cure"